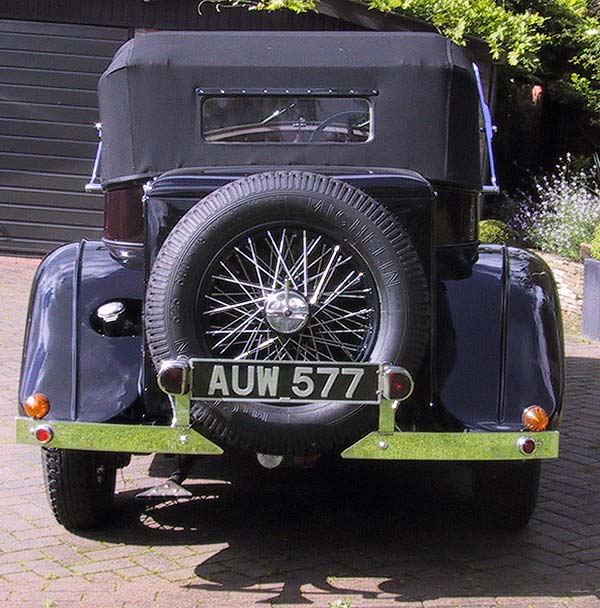 The black metal strip, above the rear window, prevents the hood material from tearing away from the wooden frame, that holds the rear window in place, when the hood is lowered.
The rear lights will eventually be replaced with something more attractive than the present layout.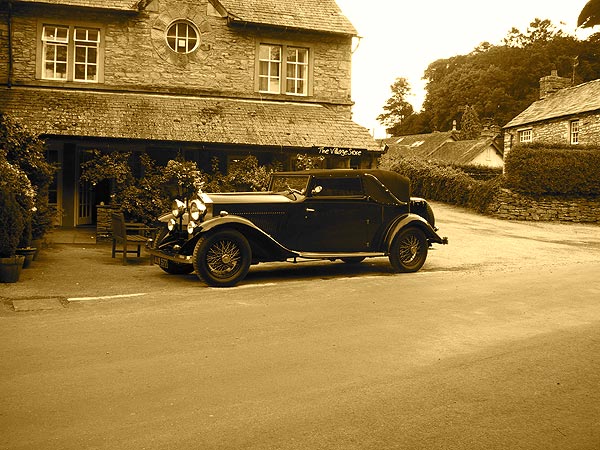 1933 or 2007?
Photographed outside 'The Black Bull' pub in Ravenstonedale (pronounced Rassendale), Cumbria, GB during its first major running-in drive of 520 miles.
No problems were encountered other than having to pay too much for the ale.