Rolls-Royce Phantom III tool chest
This page contains 3 images of the Phantom III tool chest. Most of the tools were specific to this model and are therefore extremely rare. The third tray is not displayed here as it contains only the tyre levers and oil can. Each tool is a press fit into its cut-out which has a green felt base to avoid rattles.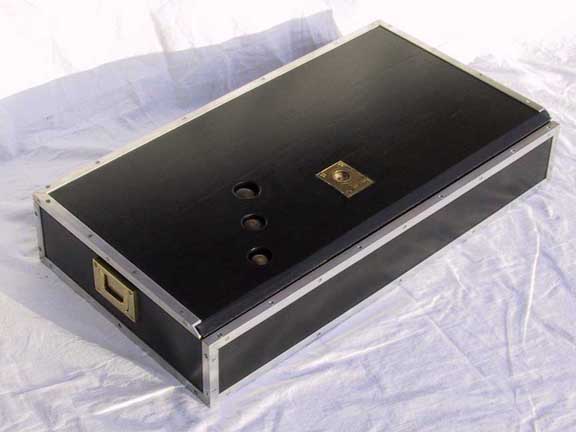 The chest is fitted beneath the driver's seat. Despite its neat and attractive appearance when stowed such a location would be most inconvenient should access be required following a 'Failure to Proceed'.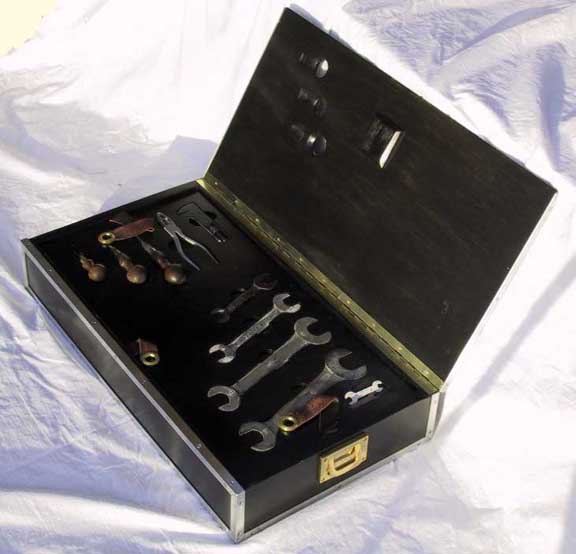 The upper tray contains the more frequently used hand tools - comprising open ended spanners, screwdrivers, pliers and adjustable wrench. The tray is removed by pulling the leather strap in the centre front. All of the tools are stamped Rolls-Royce and most of them are unique to this model.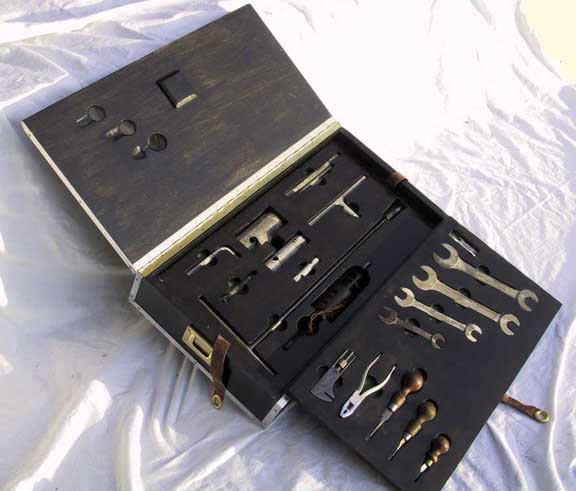 Level two tools are those items used in more detailed service work. The inspection lamp plugs into the switchbox on the dash board. Unlike proprietary plug spanners, the PIII item is able to reach the inlet-side plugs mounted underneath the inlet manifold. The small, odd shaped tools are for adjusting the tappets, brakes and draining water from the bleed valve on the petrol tank!